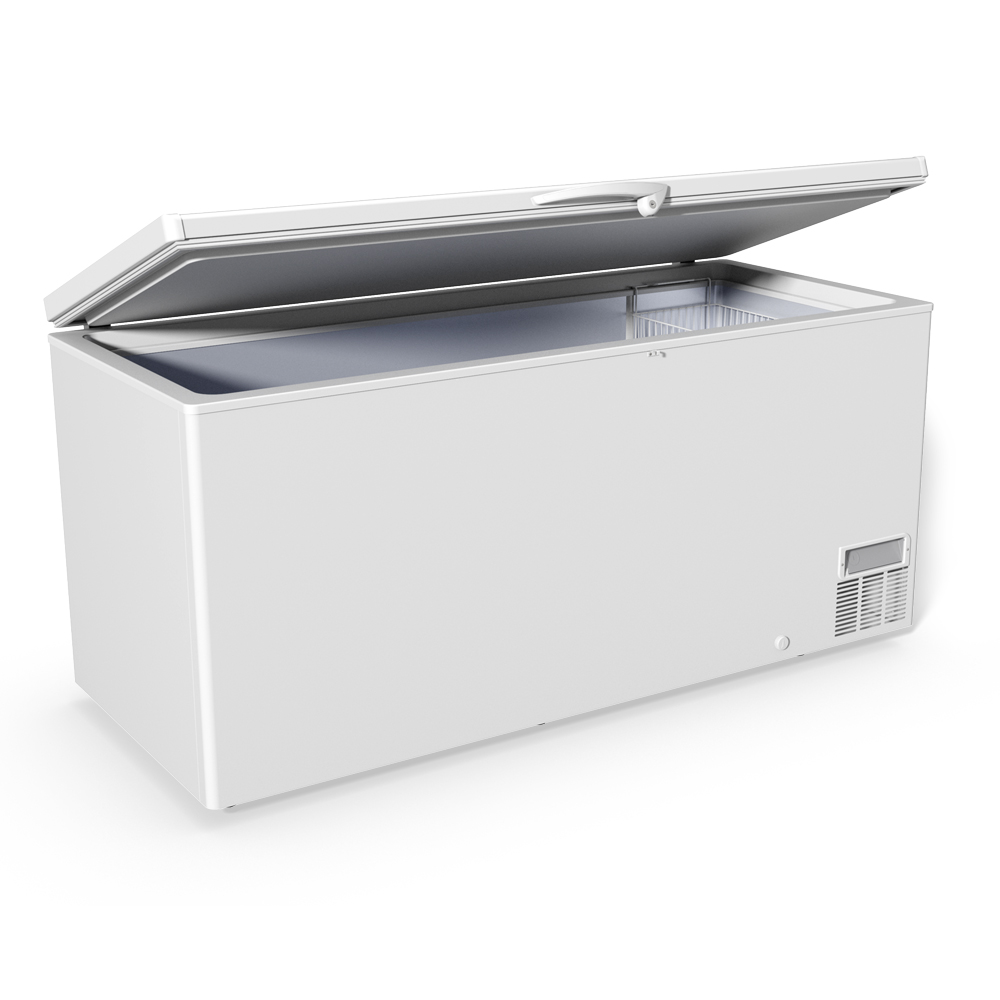 Bonnet type freezers M800Z
Bonet type chest freezer M800Z is a professional commercial freezer that provides long-term storage of refrigerated products at low, stable temperature. It is spacious, comfortable and easy to operate.
Low power consumption
Safety operation under high ambient temperatures
Firm attachment of handles on glass
Shockproof soft plastic rim with protective film
External case made from electrolytic steel
Ultrastrong multilayer epoxy-polyester powder painting
Internal lining — plasticized aluminum sheet
High-density polyurethane insulation
High-performance aluminum evaporator
Heat-rasistant tempered glass
Dimensions
M800W
Length
1906 mm
Width
890 mm
Height
905 mm
Net weight
105 kg
Technical data
Gross volume
786 l
Net volume
698 l
Climate class
4
Recommended operational ambient temperature
+16...+30 °C
Operating temperature range
-14...-23 °C
Refrigerant type
Refrigerant
R452a \ R290

CO₂
0,51 t \ 0,00 t
Refrigerant quantity
0,24 kg \ 0,095 kg
Electrical data
Current consumption
2,7 / 2,4 А
Energy consumption
3,5 / 3 kW/24h
Voltage / Frequency
220-240/50 V/Hz
Basic configuration
Baskets
1 pcs
Castors
6 pcs
Lock
1 pcs
Ordering and delivery
Persistently high quality
All units undergo three-stage quality control.
Logistics
We can offer an extra paid delivery option to any place within the territory of European Union.
Comprehensive service
Our Freezepoint team will timely provide you necessary advice and professional assistance.