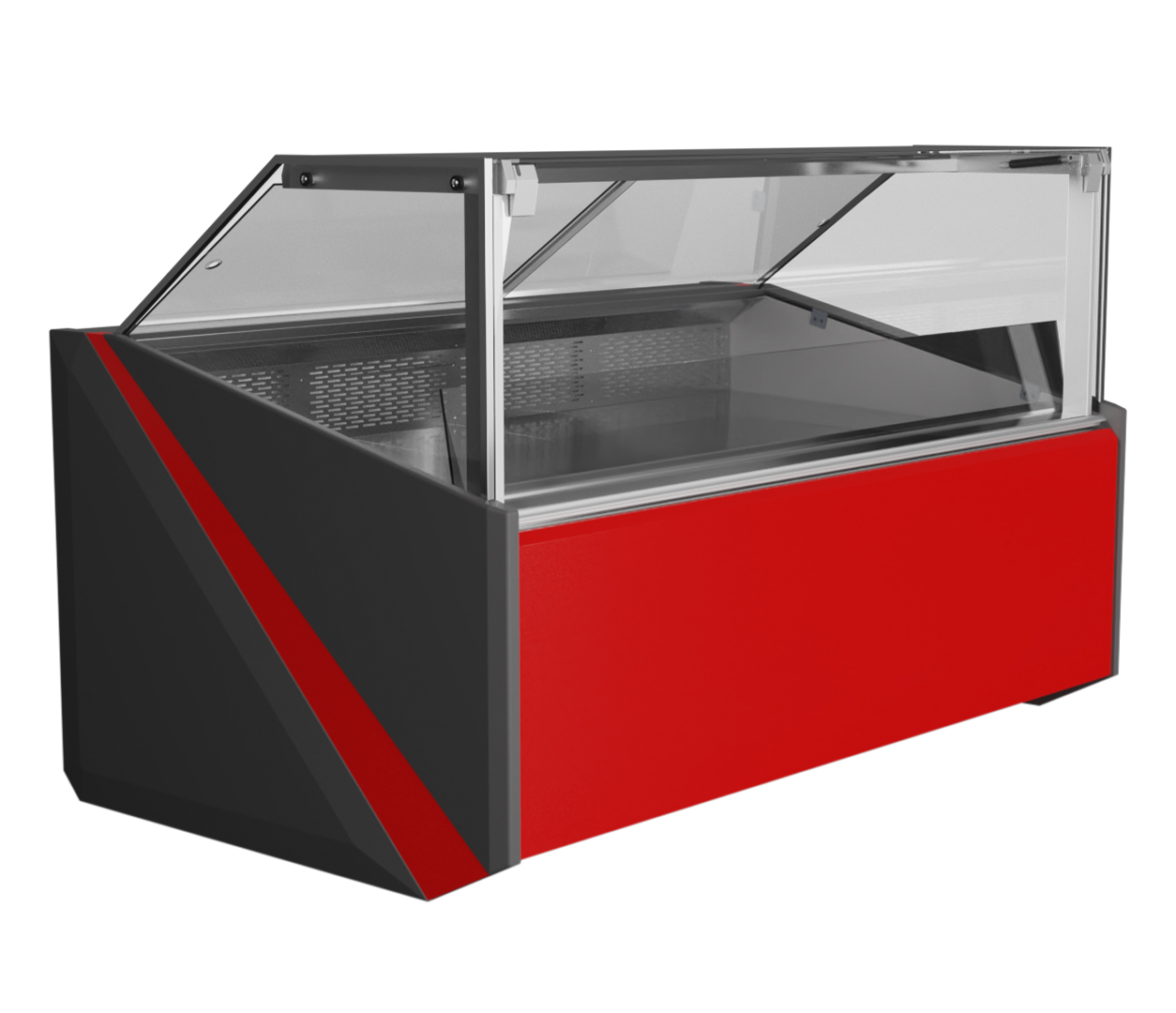 Refrigerated displays FDI160 - FDI260
FDI – medium temperature refrigerated display is intended for dairy products, cheese, sausage products, meat and fish. A modern design is developed according to contemporary trends for mid-segment and premium segment shops.
Options:
Hermetic divider
Assembling in line
Additional LED lighting
Fresh food LED lighting
Stainless steel seller's shelf
Cabinet body painting according to RAL
AISI 304 stainless steel product layout
Rack for weighing machine/slicing board
Individual decorative finishing (AGT, MDF board)
Dimensions
FDI 160
FDI 190
FDI 260
Length
1600 mm
1975 mm
2600 mm
Width
1195 mm
1195 mm
1195 mm
Height
1255 mm
1255 mm
1255 mm
Technical data
Climate class
3
3
3
Recommended operational ambient temperature
+16...+25 °C
+16...+25 °C
+16...+25 °C
Operating temperature range
0...+8 °C
0...+8 °C
0...+8 °C
Display area
1,35 m2
1,69 m2
2,25 m2
Net weight
197 kg
234 kg
299 kg
Cooling type
dynamic
dynamic
dynamic
Storage Volume
170 l
210 l
280 l
Refrigerant type
Refrigerant
R452a

R452a

R452a

CO₂
2,78 t
3,64 t
4,49 t
Refrigerant quantity

1,3 kg
1,7 kg
2,1 kg
Electrical data
Current consumption
2,3 А
2,8 А
3,7 А
Energy consumption
8,2 kW/24h
9,9 kW/24h
12,2 kW/24h
Voltage / Frequency
220-240/50 V/Hz
220-240/50 V/Hz
220-240/50 V/Hz
Ordering and delivery
Persistently high quality
All units undergo three-stage quality control.
Logistics
We can offer an extra paid delivery option to any place within the territory of European Union.
Comprehensive service
Our Freezepoint team will timely provide you necessary advice and professional assistance.