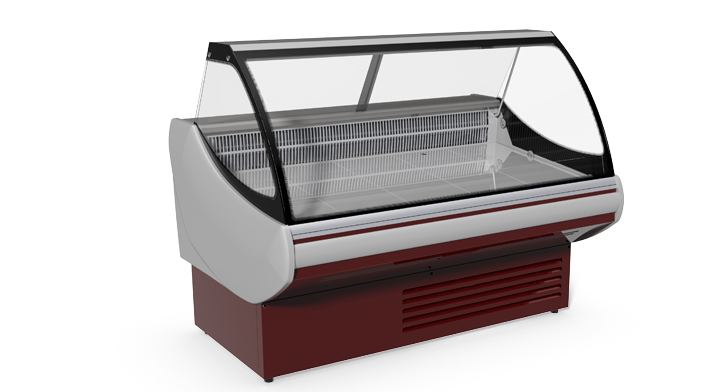 Refrigerated displays SGL130 - SGL190
Medium temperature refrigerated showcase, reliable in refrigeration supply and easy to use.
Large rear sliding doors
Flexible shelves placement
Easy cleaning and maintenance
Stylish design to maximize sales
LED lighting
Digital thermometr
Box for stocked goods storage
Dimensions
SGL130
SGL160
SGL190
Length
1300 mm
1600 mm
1900 mm
Width
1120 mm
1120 mm
1120 mm
Height
1250 mm
1250 mm
1250 mm
Technical data
Climate class
3
3
3
Recommended operational ambient temperature
+16...+25 °C
+16...+25 °C
+16...+25 °C
Operating temperature range
-2...+8 °C
-2...+8 °C
-2...+8 °C
Display area
0,88 m2
1,11 m2
1,33 m2
Net weight
125 kg
150 kg
175 kg
Cooling type
gravitational
gravitational
gravitational
Storage Volume
275 l
340 l
410 l
Refrigerant type
Refrigerant
R404a
R404a
R404a
Electrical data
Current consumption
2,7 А
2,7 А
3,1 А
Energy consumption
4,2 kW/24h
5,8 kW/24h
6,6 kW/24h
Voltage / Frequency
220-240/50 V/Hz
220-240/50 V/Hz
220-240/50 V/Hz
Ordering and delivery
Persistently high quality
All units undergo three-stage quality control.
Logistics
We can offer an extra paid delivery option to any place within the territory of European Union.
Comprehensive service
Our Freezepoint team will timely provide you necessary advice and professional assistance.